I Was a Victim of Medical Malpractice – What Should I Do?
Posted: Oct 28, 2016 1:08 PM
When was the last time you were in a hospital? What should be a safe and calm space for healing is usually a busy hive of frantic activity – filled with patients in pain and doctors struggling to keep up with the workload.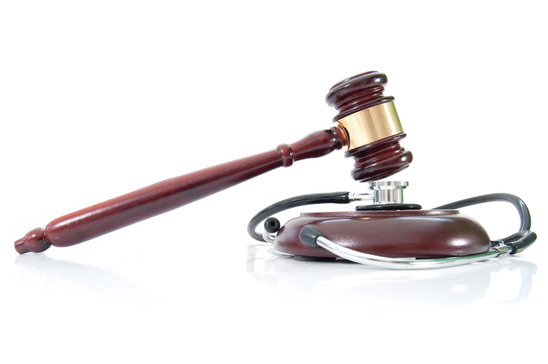 Health-care professionals are expected to work long shifts with few breaks and a never-ending patient list. As a result, errors are common in medical facilities. In fact, doctors in the United States spend an average of 50 months of their careers with an open and unresolved medical malpractice case against them, according to the journal Health Affairs.
Those mistakes often have tragic consequences. Researchers from Johns Hopkins University found that serious and even fatal errors – also known as "never events" – happen up to 4,000 times each year in hospitals across the country.
If you sustained an injury or illness due to a medical worker's mistake, then you may be entitled to compensation. If the incident happened in Mississippi, turn to the Law Office of Randolph C. Wood, PLLC.
 Randolph C. Wood, your medical malpractice lawyer in Jackson will evaluate your case to determine if you have grounds for a claim. Call 601-709-3584 to schedule a consultation.
3 Steps to Take Immediately after You Notice a Medical Error
Medical negligence takes many forms. The most common medical mistakes include:
Misdiagnosis or delayed diagnosis;
Childbirth injuries, which can cause cerebral palsy, paralysis and fractured bones;
Medication errors related to prescription mistakes; and
Surgical mistakes such as operating on the wrong limb or patient.
If you were a victim of medical malpractice, it is critical that you take immediate action. The longer you wait, the harder it will be to recover compensation from the at-fault doctor or facility.
You should take these three steps as soon as you notice a medical error:
Tell Your Doctor: The physician who made the mistake will understand the circumstances surrounding the issue and should offer to resolve the problem for free.
Get an Independent Medical Evaluation: This is an important step in proving that your doctor committed a mistake. Your medical malpractice lawyer can arrange an IME on your behalf.
Consult a Medical Malpractice Attorney: Recovering compensation in a medical malpractice case is a legally complicated endeavor. A medical malpractice lawyer will gather evidence, arrange an IME and expert testimonies, and help you avoid mistakes during the claims process such as accepting a low settlement.
If you were injured due to a negligent doctor, nurse, pharmacist or another medical worker, contact the Law Office of Randolph C. Wood, PLLC.  Your medical malpractice lawyer in Jackson will handle the legal aspects of your claim so you can focus on recovering from your injuries.
Mr. Wood has over 30 years legal experience. Call 601-709-3584 to schedule a consultation.