The Dos and Don'ts of Undergoing a Medical Malpractice Deposition
Posted: Apr 11, 2017 10:43 AM
Medical malpractice is the third leading cause of death in the United States. According to Forbes, only cancer and heart disease claim more lives.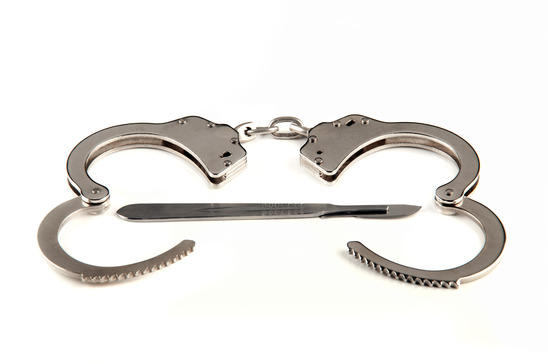 Anyone can be the victim of medical negligence, and the effects are often tragic. Recovering from serious injuries can result in costly medical bills, lost wages, and pain and suffering.
If you sustained injuries or an illness as a result of a healthcare provider's negligence, your medical malpractice lawyer from the Law Office of Randolph C. Wood, PLLC can help you pursue the compensation you deserve. Call 601-709-3584 to schedule a consultation.
After filing a claim, you will have to undergo a deposition. Read on for the dos and don'ts of giving testimony under oath:
Do Be Polite
Medscape reminds physicians to be polite at all times during the deposition, and the same applies to patients who were victims of malpractice. Remain professional and courteous throughout the deposition, and answer all questions succinctly without coming off as rude to the examiner.
Don't Elaborate If You Are Unsure of the Answer
If you do not understand the question, ask for clarification before giving an answer. If you understand the question but do not know the answer, a simple "I don't know" or "I don't recall" will suffice. If you know the answer yet are not sure of the specific details, make sure you include "as far as I remember" or "to the best of my knowledge" in your statement.
Do Remain Composed
Discussing the circumstances of your case may be emotionally draining, but try to remain composed at all times. Do not make derogatory statements aimed at the defendant, and do not become angry or emotional if you can help it.
If you let emotions overwhelm you, you may answer questions in such a way that compromises your case. Take a breath, slow down, and try to answer succinctly and honesty.
Don't Exaggerate the Damages
Stick to the facts, and don't make any assumptions regarding future damages if the examiner asks because it could look like you are filing a frivolous lawsuit. Your attorney will help you prepare for the deposition so you can avoid compromising your situation, regardless of what the defendant's attorney might ask.
It is natural to feel nervous before undergoing a deposition, but you should remember that the process will only serve to strengthen your case, especially if you follow all of the tips here. The purpose of a deposition is to preserve your testimony for the trial that will follow, and the attorneys from both sides will be present.
Although you do not need to hire an attorney to represent you when filing a malpractice claim, having an ally by your side will prevent you from making costly mistakes during the deposition and the rest of the proceedings. If there is a deposition in your future and you need to prepare, turn to the Law Office of Randolph C. Wood, PLLC.
Call 601-709-3584 to schedule an initial consultation with Randolph C. Wood, your medical malpractice lawyer in Jackson.