4 Factors to Consider before Filing a Medical Malpractice Lawsuit
Posted: Jan 05, 2017 1:21 PM
Most doctors, nurses and pharmacists do all they can to provide high-quality care. Unfortunately, health-care professionals are only human, and they make mistakes just like everyone else.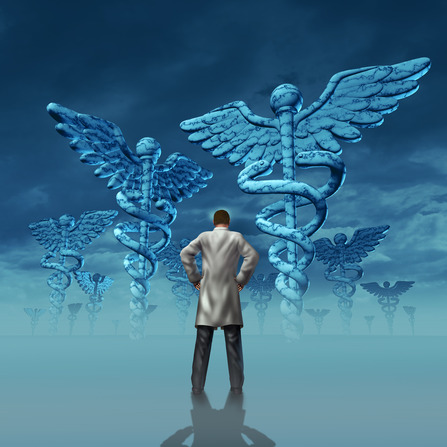 According to Johns Hopkins University, more than 250,000 patients died due to medical errors in 2013. That means preventable mistakes caused nearly 10 percent of all deaths in the United States that year.
If you or a family member was injured by a negligent health-care worker in Mississippi, contact the Law Office of Randolph C. Wood, PLLC. Randolph Wood is your medical malpractice attorney in Jackson who will guide you through the complicated process of making a claim against the at-fault physician or medical facility.
Call 601-709-3584 to schedule a consultation.
4 Factors to Consider before Filing a Medical Malpractice Lawsuit
Medical malpractice is one of the most complex areas of personal-injury law. If you intend to bring a claim against a doctor or health-care facility, it is highly advisable that you consult a personal-injury attorney.
Your lawyer will explain important aspects of the claims process such as:
The Costs Involved
Most personal-injury lawyers work on a contingency fee basis. However, there will be other court costs that may also come out of your final settlement or verdict.
Although the purpose of a medical malpractice claim is to recover the highest possible compensation for health-care bills and other damages, you should not choose an attorney based on price alone. Be sure to evaluate the lawyer's case portfolio, professional memberships and certifications, and online reviews.
The Evidence You Need to Prove Medical Malpractice
As your attorney will explain, you will have to prove negligence, causation, liability and damages in order to recover compensation for your losses. Your lawyer may use doctors' records, proof of missed work, medical bills, the results of an independent medical examination, and testimonies from medical and financial experts to support your claim.
The Challenges of Bringing a Medical Malpractice Claim
The claims process can be emotionally taxing – especially for patients who are coming to terms with serious injuries due to medical negligence. This is why it is important to find an attorney who understands your situation and will provide compassionate representation.
The Importance of Finding an Experienced Medical Malpractice Attorney
One small error during the claims process could significantly reduce the amount of compensation that you ultimately recover, or prevent you from recovering any compensation at all. You can avoid pivotal mistakes by hiring a lawyer who has successfully handled cases that are similar to yours.
If you were injured or lost a family member due to medical negligence, contact the Law Office of Randolph C. Wood, PLLC. Our lawyers have over 30 years of combined financial, legal and medical experience. Call 601-709-3584 to schedule a consultation with Randolph C. Wood, your medical malpractice attorney in Jackson.