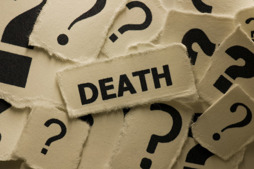 If a member of your immediate family lost his or her life as a result of another person's carelessness, reckless behavior, failure to act, or malpractice, you may have a legal basis to assert a claim for wrongful death. The right to bring a wrongful death lawsuit is established by statute, as is the right of compensation for both the family member survivors of the victim and on behalf of the decedent himself/herself. Although no amount of money can compensate for the loss of a loved one, the party at fault may be held accountable for different types of monetary damages, including burial and funeral expenses, medical and other out-of-pocket expenses incurred, your loss of companionship and financial support, and the decedent's lost earnings and pain and suffering. At the Law Office of Randolph C. Wood, we are experienced, capable attorneys who have the knowledge and resources necessary to effectively advocate on your behalf in the unfortunate circumstance of a wrongful death situation. 
Who Is Permitted to File Wrongful Death Claims? 
Usually, the spouse, children, or family of a person killed due to the negligence or reckless behavior of another person  is entitled to file a wrongful death claim. Under the law, the spouse,  children, siblings, or parent(s) of the deceased person  may file a wrongful death claim. If the person who passed away appointed a personal representative  of his or her estate, this person is also permitted to file a wrongful death claim. Damages in a wrongful death claim  are paid either to the deceased person's estate or to surviving family members. Any damages awarded will be split between the spouse and children. If there are no children and no surviving spouse, parents and siblings may be permitted to  share in the awarded damages. How you will assert a claim and how you  may divide any recovery will depend largely on the unique circumstances of your claim. If you have lost a loved one due to another's person's actions, the attorneys at the Law Office of Randolph C. Wood can help you understand your rights and responsibilities when considering whether to file a wrongful death claim.  
What Damages Can Family Seek in a Wrongful Death Claim? 
Under Mississippi law, certain kinds of damages are subject to limits. For instance, non-economic damages, like loss of companionship and pain and suffering, are subject to "caps" or "ceilings" under the law. However, families are largely unfettered in their right  to collect damages for economic losses they may have sustained due to the negligent actions of another party or company. For instance, you and your loved ones may be able to collect a recovery for medical costs, funeral expenses, emergency care, and property damage sustained in an accident. The emotional and financial losses families suffer after a loved one passes away can be immense. The attorneys at the Law Office of Randolph C. Wood understand the stress, grief, and challenges your family may be facing. But you need not be alone. You may only have a limited amount of time to  assert a claim.  Contact our wrongful death attorneys based in Jackson, Mississippi today to learn more about your rights.
Further Reading
https://www.rcwoodlaw.com/blog/who-can-file-a-wrongful-death-lawsuit-in-mississippi/
https://www.rcwoodlaw.com/blog/can-i-sue-a-hospital-employee-for-the-wrongful-death-of-my-family-member/