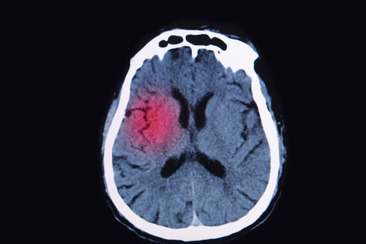 Traumatic brain injury can occur for many reasons. According to the Mayo Clinic, traumatic brain injury results from a blow or physical trauma to the head. Car accidents, slip and fall injuries, and even birth injuries can result in brain injuries. Brain injuries can range from mild to severe. However, even mild traumatic brain injury can result in difficulty with memory, sleeping, mood, sensory problems, and balance issues. The consequences of brain injury can affect a person's ability to work, perform family duties, and enjoy life. If you or a loved one has suffered a brain injury due to another person or party's negligence, neglect, or recklessness, you may be entitled to receive compensation for your injuries under Mississippi law. The attorneys at the Law Office of Randolph C. Wood work closely with clients suffering from brain injuries and understand the unique challenges survivors and their families face. You may only have a limited amount of time to seek a recovery under the law. Contact the Law Office of Randolph C. Wood,  traumatic brain injury attorneys today. 
Symptoms of Brain Damage
Brain damage symptoms can be subtle. Not all people who suffer a brain injury receive a diagnosis immediately after an accident takes place. In some cases, the consequences of a blow to the head can take weeks or months to become manifest. If you or a loved one has been in a car accident, truck accident, suffered a slip and fall, or experienced another accident involving a head injury, what should you watch for? Here are some common symptoms of brain injury: 
Memory Difficulties. Memory problems can range from mild to severe.
Mood Changes. Brain injuries can lead to changes in mood and personality. If you experience anxiety, depression, or mood changes after your accident, you may want to seek treatment from a doctor.
Brain injuries can increase the likelihood that you'll experience depression symptoms. Persistent feelings of sadness that do not go away for more than two weeks should be treated.
Problems with Sleep. Sleeping for extended periods of time or experiencing insomnia can be symptoms of brain injury.
If you are feeling tired for a long period of time after your injury, you may want to consult a doctor.
Changes in vision, hearing, taste, or balance. Any changes in your senses should be evaluated by a doctor. Brain injuries can affect your vision and hearing. Some individuals report double vision, while others report ringing in the ears.
 If you or a loved one is experiencing any of these symptoms, you may want to see a doctor as soon as possible. Getting quality medical care can make it more likely that you'll recover and live an  quality of life. Of course, proper medical care can be costly. If you have been injured due to another person's negligence, you may be entitled to receive money to pay for your medical and rehabilitative care. Contact the Law Office of Randolph C. Wood today to learn more. 
Brain Injury from Birth
Sometimes a child may suffer brain injury due to a lack of enough oxygen during pregnancy, labor, and delivery. When oxygen deprivation occurs, the child may suffer mental retardation, seizures, cerebral palsy, blindness, learning disabilities, and deafness later in life. Oxygen deprivation that may harm a child's brain arises from causes like compression of the umbilical cord during birth, uterine rupture prior to birth, maternal infection during the pregnancy or birth, improper administration of labor inducing drugs during delivery, and breech uterine position of the baby, among others.
 Brain Injury in Children and Adults
Brain injury may also result due to errors in the diagnosis and treatment of a serious illness. Medical malpractice that may result in brain injuries in children and adults include errors during surgery, anesthesia errors, radiology errors, medication errors, delay in diagnosis/treatment of diseases like cardiac arrest, meningitis, encephalitis, stroke, aneurysm, blood clot, internal bleeding, hydrocephalus, and diabetes, among others.
Outlook of brain injuries due to oxygen deprivation
The part of brain affected and the period of oxygen deprivation determines the outlook of the brain injury. In cases where the period of oxygen deprivation was long; the chances of recovery are very low
Mild Traumatic Brain Injury: The Silent Injury 
Most severe brain injuries are treated and diagnosed in the emergency room. However, if you remain conscious after an accident, or if you've suffered a mild brain injury, your symptoms may not appear for some time. Some victims suffer with depression, sleep problems, mood difficulties, and memory problems for weeks or months, unaware that their difficulties are linked to their accident. This is why it is important for you to advocate for yourself. Seek a doctor who will help you get the treatment you need. Finally, contact the Mississippi brain damage lawyers  at the Law Office of Randolph C. Wood today. 
Protecting Your Rights 
Under Mississippi law, personal injury victims, including brain injury survivors, may be entitled to receive a recovery for their injuries and losses. If you have had to undergo medical procedures, have had to miss time at work, or have experienced pain and suffering after a recent accident, the Law Office of Randolph C. Wood may be able to help. Our brain damage attorneys work closely with victims and families to help them  work toward the outcome they may deserve.