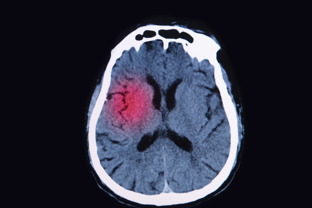 Every parent has the prayer and expectation that his or her newborn will arrive in a healthy, normal condition. A birth injury may occur when a physician, hospital nurse, or other healthcare provider commits a medical error and renders a level of care during the pregnancy or birthing process which falls below that of acceptable medical standards and requirements, and the child and/or mother suffers its devastating effects. Birth injuries include perinatal asphyxia, nerve injuries, forceps injuries, fetal hypoxia, cerebral palsy, and others. The lawyers at the Law Office of Randolph C. Wood are birth injury attorneys in Mississippi who can help you seek justice for your child if he or she has been the victim of birth injury or birth trauma.
 Types of Birth Trauma and Birth Injuries and Symptoms 
If the baby isn't properly positioned in the birth canal, the infant can suffer birth trauma during delivery. Birth injuries can occur due to improper delivery methods or medical error. Doctors may not always be willing to admit to mistakes that they make. In some cases, families only learn about medical malpractice related to birth injury and trauma after they learn about the causes of certain kinds of birth injuries. Here are some common birth injuries and potential causes:
 Head Trauma and Brain Damage: Head trauma and brain damage can occur due to a number of reasons. A delayed delivery, an abnormal birth position that isn't corrected, an improper obstetric turn, acceleration of the birth, breech birth, or forceps injuries can lead to head trauma or brain damage in an infant. 
Cerebral Palsy: An infant can develop cerebral palsy due to infections and oxygen deprivation. Doctors have a responsibility to treat and detect maternal infections. Failure to treat infections, carry out emergency C-sections, when needed, as well as failure to detect problems with the umbilical cord, or failure to properly use forceps can lead to cerebral palsy. 
Arm and Shoulder Injuries: Erb's Palsy, Klumpke's Palsy, and Shoulder Dystocia are all arm and shoulder birth injuries which can lead to nerve damage. Individuals may lose sensation or movement in the arm, or the arm may become disfigured. A doctor's failure to detect poor birth positioning or misuse of forceps can lead to these injuries. 
There are many ways infants can be injured during birth. Fortunately, birth injuries and trauma  are quite rare. However, infants who have been affected by medical malpractice or poor medical decisions may face a lifetime of ongoing medical care and  nursing care expenses, or require additional assistance. If you and your family  are trying to make sense of an infant's birth injury, it is important to know that you are not alone. Contact the Law Office of Randolph C. Wood, PLLC in Jackson, Mississippi today to learn more about the just compensation and protections you may be entitled to receive under the law.
Further Reading
https://www.rcwoodlaw.com/blog/proposed-bill-would-prevent-wrongful-birth-lawsuits-in-mississippi/