How Can Patients Help Prevent Medical Malpractice?
Posted: Dec 06, 2016 11:14 AM
Medical malpractice is far more common than previously believed. Although it is difficult to calculate the exact number of cases due to underreporting, a study by Johns Hopkins University revealed some startling facts about medical negligence.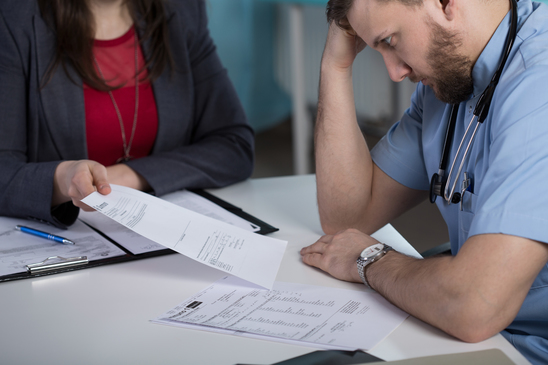 JHU researchers conducted a study in 2016, which showed that more than 250,000 people lost their lives due to medical errors in 2013. That means medical mistakes caused 9.5 percent of all deaths in the United States that year. This is a significant increase compared to estimates from 1999, when it was believed that only 98,000 people died due to mistakes in hospitals annually.
If you were injured or lost a loved one due to medical negligence in Mississippi, contact your Jackson medical malpractice attorney from the Law Office of Randolph C. Wood, PLLC. Randolph C. Wood will evaluate your case to determine if you have grounds for a lawsuit. You may be entitled to compensation for medical bills, lost wages and non-economic damages.
Call 601-709-3584 to schedule a consultation.
6 Ways to Avoid Medical Malpractice as a Patient
According to the Johns Hopkins University study, medical mistakes are the third leading cause of death in the United States. Although many of these tragedies were entirely out of the victims' control, there are steps that patients can take to prevent medical malpractice:
Stick to One Physician: If you see multiple doctors, then it may be difficult for your physician to gather all of your medical history. Your physician is more likely to make a mistake if he or she does not have all of your medical information.
Consult a Specialist: A doctor who specializes in treating your particular conditions is less likely to make a mistake than a general practitioner.
Ask Questions: Learn as much as you can about your medical condition. That way, you will be more prepared to notice problems in your treatment or abnormal symptoms.
Read Your Medication Labels: Pharmacists regularly deal with patients and drugs with confusing or similar names. Help them get your medication right the first time by double-checking your name, the medication name and the dosage on your medication label.
Ask Your Doctor to Type Your Prescription: Doctors have notoriously bad handwriting. If your pharmacist cannot read your prescription, a medication mistake is more likely. As such, you should ask your doctor to type your prescription rather than handwriting it.
Ask Medical Staff to Wash Their Hands: Bacteria and germs spread quickly through human contact. If nurses and doctors do not wash their hands, then there is a high risk of exposing patients to harmful pathogens. Do not be afraid to ask your medical team to wash their hands before touching you.
If you were a victim of medical malpractice in Mississippi, contact the Law Office of Randolph C. Wood, PLLC. Randolph C. Wood is your medical malpractice attorney in Jackson who will give your case the individual attention that it deserves.
Our team has over 30 years of combined financial, legal and medical experience. Call 601-709-3584 to schedule a consultation.