What Damages Can I Claim in a Wrongful Death Lawsuit in Mississippi?
Posted: Dec 19, 2016 10:56 AM
Modern medicine has advanced dramatically over the last few decades. Thanks to new medications, surgical tools and treatment techniques, people are living longer and staying active well into their later years.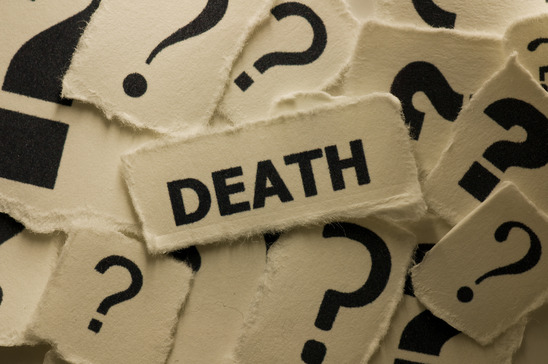 Despite these breakthroughs, though, medical professionals still make mistakes. Prescription errors, birth injuries, misdiagnosis – a single oversight by a doctor, nurse or pharmacist can be deadly.
If your family member died due to the negligence of a health-care worker, you may have grounds for a medical malpractice claim. However, recovering fair compensation is a legally complicated process. You or your wrongful death lawyer must prove negligence, liability and damages. This will require extensive evidence such as medical expert testimonies, financial expert testimonies, the results of an independent medical examination, and other documentation.
If the incident happened in Mississippi, contact your Jackson medical malpractice lawyer from the Law Office of Randolph C. Wood, PLLC. Randolph C. Wood will help you claim the maximum compensation for health-care bills, funeral and burial costs, lost wages and other damages.
Call 601-709-3584 today to schedule a consultation.
8 Types of Damages That May Be Recoverable in a Wrongful Death Lawsuit
Doctors make between 210,000 and 440,000 fatal errors every year, according to a 2013 study published in the Journal of Patient Safety. The families of these victims not only endure emotional turmoil, but they also face financial hardship due to health-care bills, lost wages and other expenses.
You may be able to recover these losses by making a medical malpractice claim. In Mississippi, the following damages may be recoverable after a wrongful death:
Funeral and burial expenses;
Medical bills;
Pain and suffering endured by the deceased person between the time of the injury and his or her death;
Lost income;
Lost pension and retirement benefits;
Loss of companionship, protection, care and love;
Mental anguish and emotional distress; and
Depending on the circumstances, punitive damages.
Cap on Medical Malpractice Payouts in Mississippi
In Mississippi, there is a $500,000 cap on the amount of compensation a plaintiff can recover in a medical malpractice lawsuit. However, this cap only applies to non-economic damages such as pain and suffering. There is no limit on the amount of economic damages recoverable, such as medical bills, funeral and burial costs, and lost wages.
If your child, spouse or other family member was killed by a negligent medical worker, contact the Law Office of Randolph C. Wood, PLLC. A wrongful death lawyer in Jackson will compassionately represent your interests. 
Medical malpractice claims are notoriously complex, and a small mistake could reduce the amount of compensation you ultimately recover. As such, it is essential that you enlist the help of an attorney who has successfully handled wrongful death cases arising from medical malpractice in Mississippi. Call 601-709-3584 today to schedule a consultation.